Emergency Septic Services in Highgate Center
Vermont Emergency Drain Cleaning
If your business has a clogged drain or your drains aren't able to clear as fast as they are filling, you cannot afford to shut down to wait for them. You risk food safety, customer and employee health, revenue, productivity, and a number of other important concerns for your company, but you may not need a complete plumbing service.
Instead, the solution may be as simple as a commercial drain cleaning. With hi-pressure vacuum trucks, snake and line-jetters, and camera inspection capabilities, our experienced team members are available to help. They ask the right questions to help diagnose your situation.
Often, other plumbers recommend Drummac Septic Services when they do not have the right equipment to resolve your drain cleaning needs. We dispatch highly trained technicians who deploy the right commercial drain cleaning technologies to quickly solve your problem.
*All services not available from all locations.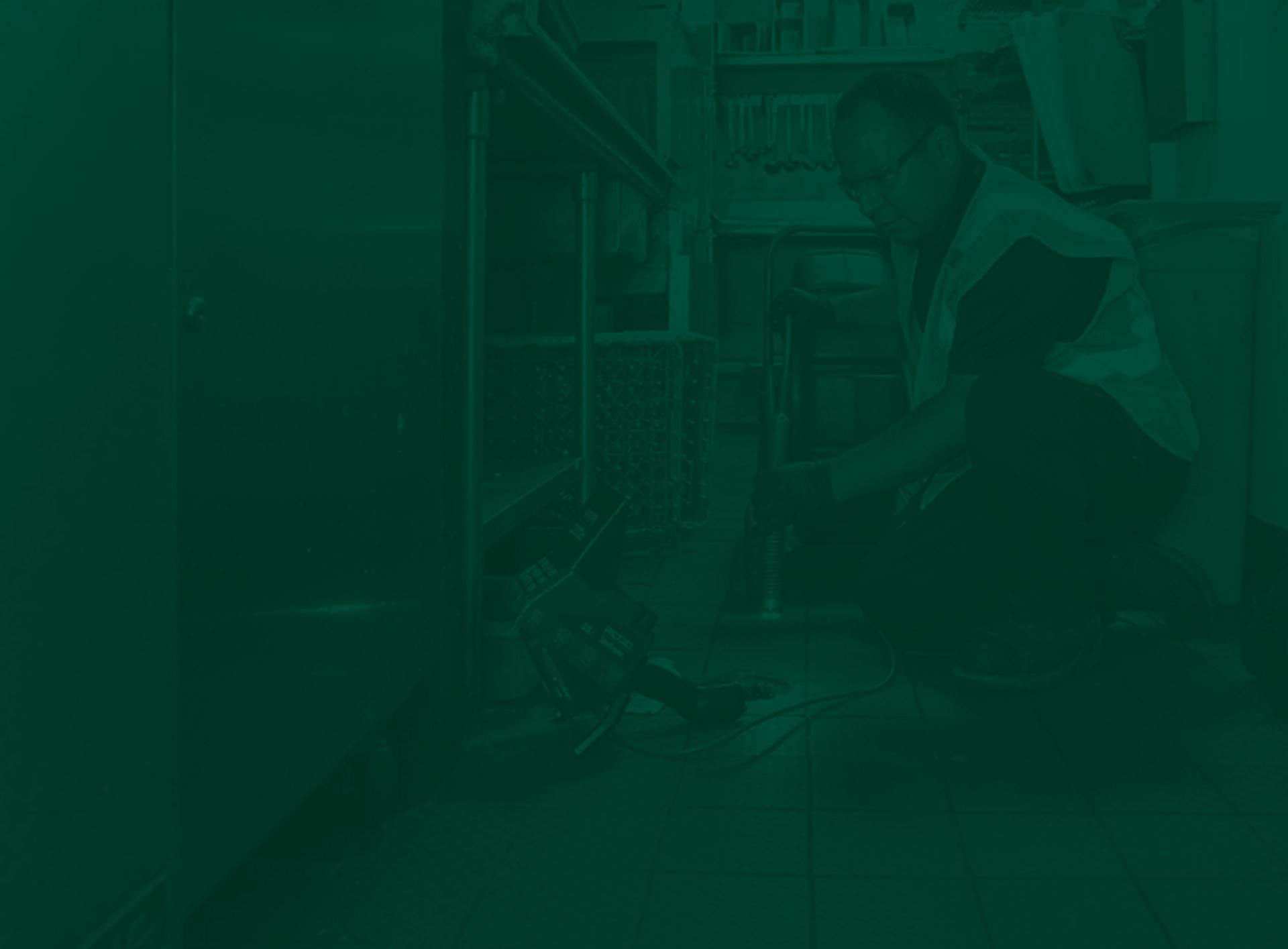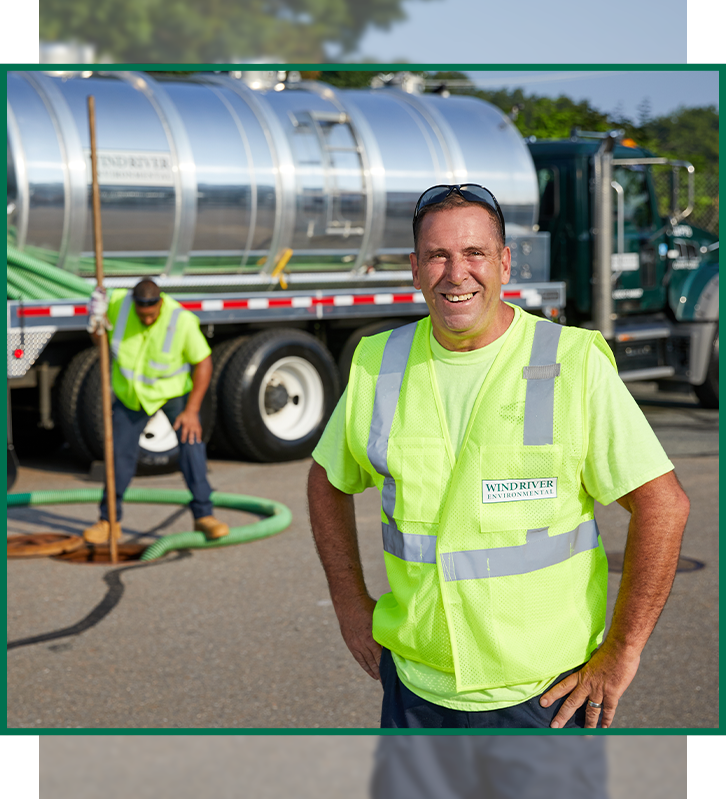 Days, nights, weekends, national holidays—we're always here for you.

Detailed Online Reporting

Our technicians can enhance service with all of the capabilities of our mobile app.

Multiple Service Offerings

Our services range from liquid waste management to drain services and beyond.

Our technicians, operation, and equipment are locally sourced.
Emergency Grease Removal Service
As a 24-hour nonhazardous waste company, we get our fair share of emergency grease removal service calls. Whether pumping or a repair, we are more than happy to be of assistance.
Signs You Need Emergency Grease Removal Service
Here are a few warning signs that your grease trap may need an emergency service:
Your Grease Trap is Overflowing
This IS a grease trap emergency — call us immediately. Do not wait on this. An overflowing grease trap can damage floors and walls and create an environmental hazard for your business.
Your Grease Trap Smells Terrible
This is NOT normally considered an emergency grease trap service call. Depending on the location of the grease trap, odors can deter potential customers or create a bothersome workplace, as it can cause health problems if grease enters the air.
Your Grease Trap Is Clogged
This IS an emergency because a poorly maintained grease trap can seriously compromise a kitchen's indoor air quality and could also catch fire if it gets too full. Grease fires can get big fast and be quite difficult to put out.
If your restaurant ever experiences a grease trap fire:
Turn off the heat
Do not use water
Do not use anything other than dry chemical fire extinguisher or baking soda
If the fire gets out of control, safely exit the restaurant
If you are unsure if your grease trap situation is considered an emergency, call Drummac Septic Services. We will listen to your concerns and try to give you the best solution that makes sense for your budget. Make sure you call us for our 24-hour emergency services.
*All services not available from all locations.
Emergency Septic Pumping Services
Drummac Septic Services' licensed plumbers have been pumping and cleaning septic tanks for over 74 years. Our pumping services utilize state-of-the-art equipment, giving you the most cost-effective, environmentally safe, and technologically advanced services possible.
When you call Drummac Septic Services, you'll speak to a live person who will explain the pricing for your emergency and the necessary work that will be performed. Emergency service is more expensive, so we'll also tell you if the work you need can wait for an appointment during our regular business hours.
*All services not available from all locations.
Emergency Commercial Hi-Pressure Vacuum Services
Emergency situations call for the best equipment run by the most experienced people. Employing state-of-the-art high vacuum equipment (Hy Vac), our high-pressure vacuum effectively manages commercial grit, storm drains, catch basins of all sizes, main line jetting, and large-scale septic systems.
With highly maneuverable booms and powerful vacuum sources, we pneumatically load solids, liquids, and sludge into our trucks using the industry-leading Vactor® and GapVax® brands.
Our commercial high-pressure vacuum services include:
Catch basin cleaning
Main line jetting
Large-scale septic pumping
Storm water removal
Leachate removal
Liquid sludge removal
Cake sludge removal
Alum sludge removal
Sand removal
Pumping digesters and lagoons
Catch basin vacuuming
Gutter cleaning to catch basins
Septic and grease tank cleaning
Car washes (inside and outside tanks)
Rooftop snow and debris removal
Removal and disposal
Confined space entries
Commercial Hydro Excavation
Drummac Septic Services also offers expert hydro excavation services — the safest, most efficient way to remove and excavate soil.
More accurate and non-destructive than hard-edge tools, our highly trained technicians utilize a combination of high-pressure water and an air vacuum to easily move or remove soil and uncover underground utilities or any underground infrastructure.
The hydro excavation (hydro vac) process is particularly effective for pipe and sewer line rehabilitation or landscaping. Using this process minimizes the disturbance or damage to the surrounding area.
---
To learn more about our emergency services and speak with our team, call (802) 523-2455 or contact us online.
---

Hear From Happy Customers
"This cleared out the lines, it drains great now, adding life to the system!"

- Herbert K.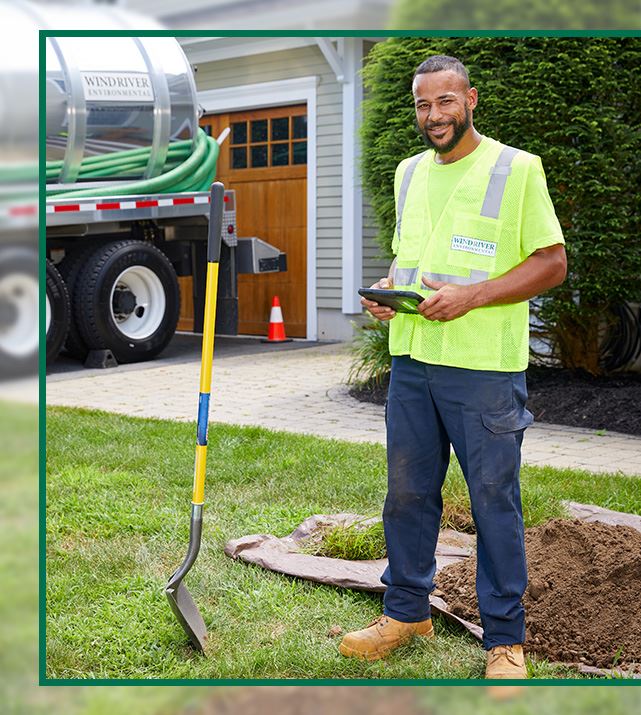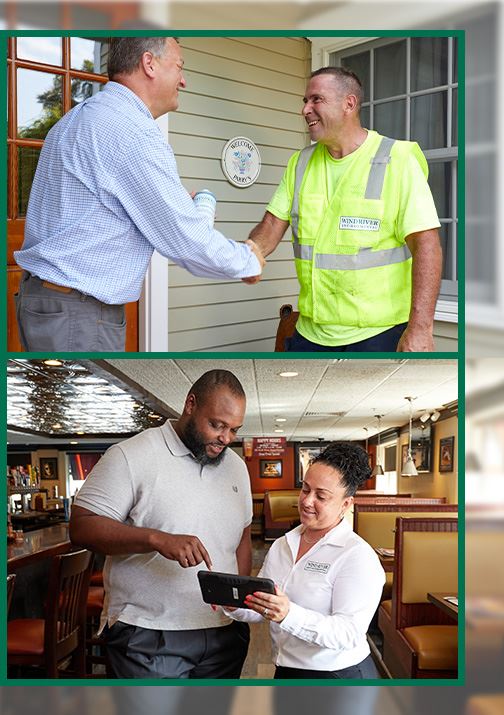 Let's Get Started! Contact Drummac Septic Services Today