Professional Septic Services in Highgate Center, Vermont
Commercial, Residential, & Municipal Septic Solutions
Does your home, business, or facility dispose of waste through a septic system? Are you interested in converting to a septic system? Drummac Septic Services has all the information, products, and solutions you need to keep waste away from your property.
The team at Drummac Septic Services is fully licensed and insured, with years of experience and trucks full of top-of-the-line equipment. Whether you're looking for emergency repairs, an all-new installation, or routine maintenance, you'll find what you need here.
How Do Septic Systems Work?
Conventional septic systems are designed to separate solid waste from wastewater in order to facilitate easier, more efficient disposal. They operate on a variety of scales, from small residential systems to extensive municipal operations.
However, no matter the size, all septic systems work through the same basic process. All waste from drains, toilets, and other fixtures is funneled through the main drainage pipe into an appropriately sized septic tank, which is an underground, water-tight container designed to store large amounts of waste at a time. As wastewater sits in the tank, solid waste settles at the bottom, while oil and grease float to the top. The leftover wastewater is then safely funneled into the drain field, a specially prepared area of soil surrounding the tank that absorbs the isolated liquid. The soil naturally removes harmful chemicals and bacteria from the wastewater, while the leftover sludge and waste in the tank are regularly pumped out as part of routine system maintenance.
Whatever septic solutions or services you need, the team at Drummac Septic Services is ready and equipped to provide them. Call our Highgate Center office at (802) 523-2455 today to request residential, commercial, or municipal septic services!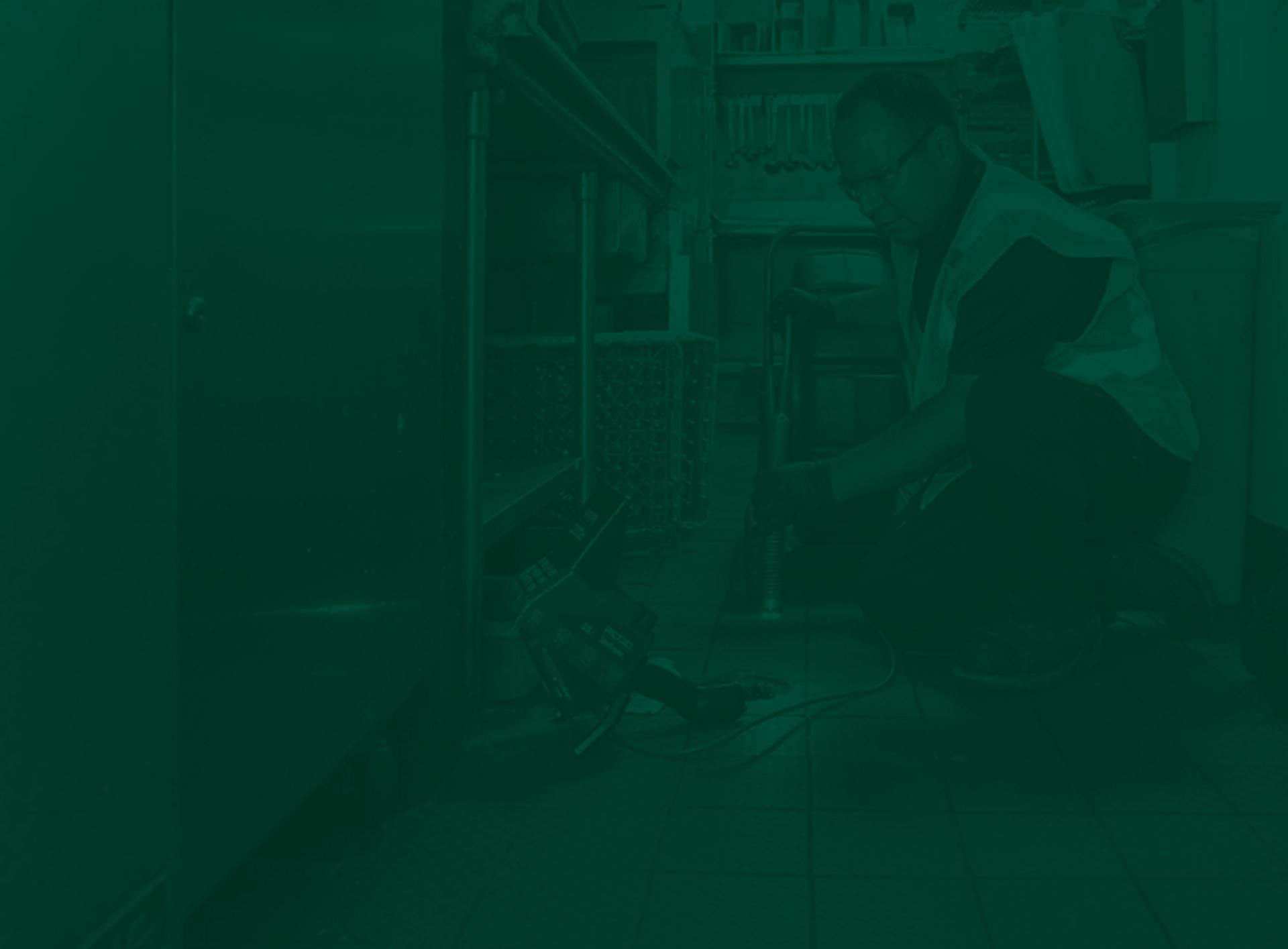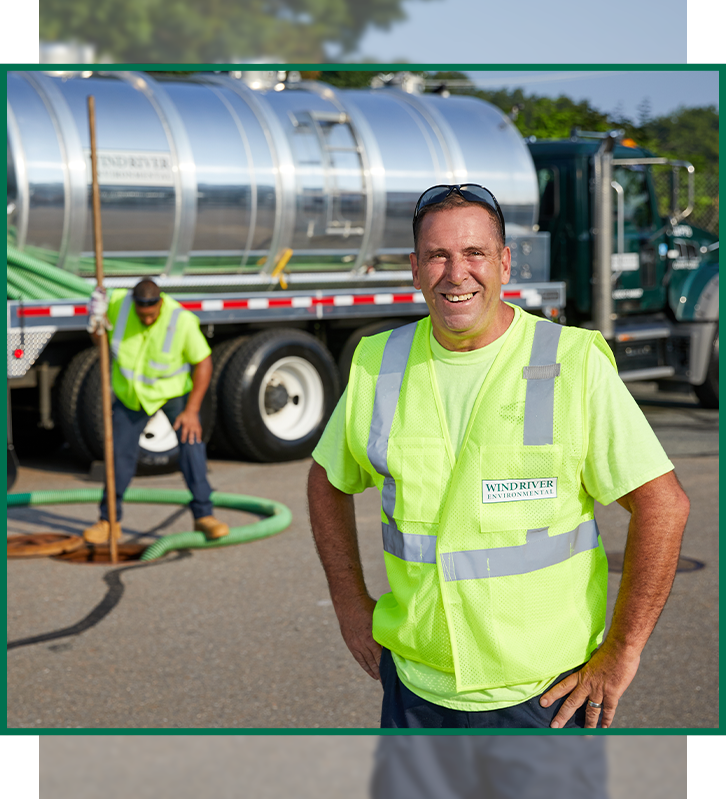 Days, nights, weekends, national holidays—we're always here for you.

Detailed Online Reporting

Our technicians can enhance service with all of the capabilities of our mobile app.

Multiple Service Offerings

Our services range from liquid waste management to drain services and beyond.

Our technicians, operation, and equipment are locally sourced.
What Septic Services Do We Offer?
What Can You Expect from Your Experience with Drummac Septic Services?
The team at Drummac Septic Services is available 24/7 to take your calls, answer your questions, and help you schedule an appointment. Your experience will always start with a live employee answering the phone. Once the day of your appointment arrives, your certified, insured, and experienced technician will make sure to listen to all your concerns and provide you with practical and affordable solutions. We'll keep you in the loop as we assess the issue and work to resolve it, and we'll make sure we get your explicit approval before taking any steps. We'll also consult our eco-friendly service experts to make sure your landscaping stays as undisturbed as possible through the entire process.
Get all your septic needs met by our team of licensed and insured septic services professionals. Call (802) 523-2455 or send us a message online for service in Highgate Center, Vermont or any of the surrounding areas!

Hear From Happy Customers
"The service we have received has been absolutely amazing!"

- Karen D.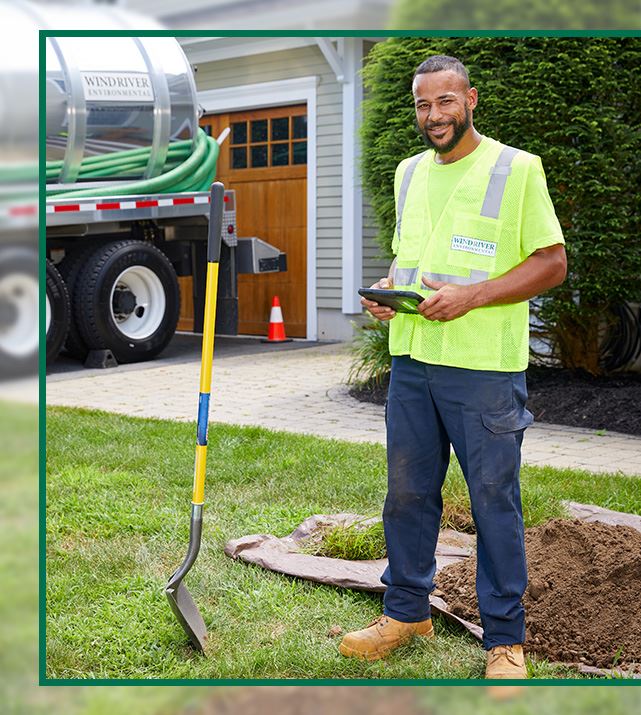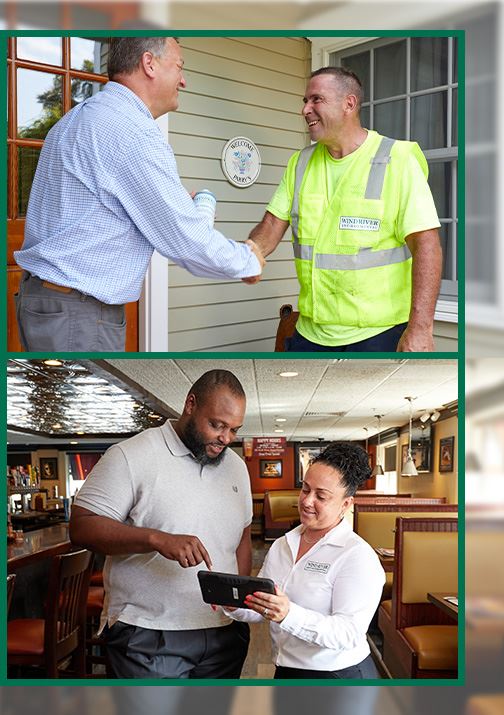 Let's Get Started! Contact Drummac Septic Services Today