Northern Vermont Portable Toilet Rentals
Drummac Makes Things Convenient for You
If you're looking for easy portable toilet rental services suited to everything from commercial job sites to luxury events, Drummac should be your number one choice. We offer a comprehensive range of porta potty rentals at competitive prices that cover all of Northern Vermont, with friendly and knowledgeable staff always on hand to assist you in tailoring the perfect solution for your needs.
We are committed to providing top-notch customer service along with our range of quality portable toilet options, so you can feel confident that when you need portable toilet rental services, we've got you covered.
Do you have questions about portable toilet rentals? Give our team a call at (802) 523-2455 to discuss your options.
Types of Portable Toilets Available
When you require portable toilets for any kind of event, there are many options available for you to choose from. Standard portable toilets are the most popular and common option as they provide basic bathroom services like urinals and commodes. These units come with a small sink attached, generally by the door, which contains soap and paper towels for hand cleaning. Standard toilets usually have a 60-gallon tank and are a go-to option for construction sites.
For those needing more specialized offerings, enhanced access units (EAUs) feature wheelchair ramps, adjustable railings, and level flooring. The EAU ensures safe navigation of corners with its full-width handrail assemblies, while a pneumatic door closer and heavy-duty cable spring keep the access comfortable and reliable. Though not ADA-approved, these units can provide successful, consistent access for those utilizing wheelchairs.
Full-size restroom trailers boast several amenities, such as heaters, air-conditioners, and running water, in addition to the usual toilet facilities present in all portable restrooms. If even more sanitation is desired at your gathering or job site, add-on hand washing stations can also be added to your selection of units.
Do You Need Portable Toilet Services?
Portable toilet rentals can be utilized in various events such as weddings, festivals, farmers' markets, private parties, and more. Similarly, portable toilet rentals can be vital to commercial construction sites, new home build job sites, and other situations where toilet services are required, but permanent bathrooms are not an option. With so many different styles of mobile restrooms available depending on what you need, you're sure to find just the right one for any special occasion or business.
The benefits of renting portable toilet facilities for your job site or event include the following:
Cost-effective solution to on-site toilet and sanitation needs
Convenient option that provides easy access to bathroom facilities for your workers and/or guests
Improves the cleanliness of your job site and/or event
Flexible options that can be customized to suit your job site or event location as well as your specific needs
To determine the number of portable toilets needed for an event or party, we recommend 1 unit per 100 people. The amount may need to be adjusted for larger events or sites, and we recommend speaking with one of our team members about your needs to help determine the best type and quantity of toilet rentals for you.
We also note that events at which alcohol is served may require additional toilet services (we recommend an increase of 13%). Additionally, for events where the majority of attendees are expected to be women, we typically recommend an increase in available toilet services.
Why Work with Drummac?
Drummac has been providing superior septic services, including portable toilet rental services, in Northern Vermont since 1997. With over 25 years of experience, we appreciate the value and importance of prioritizing customer service. We also know how crucial a good experience is when it comes to portable toilet rentals in particular.
The Drummac difference:
Round-the-clock service, all year long, including holidays
Comprehensive services to ensure all your needs are met
Easy-to-use online app to help you manage your services instantly
Started in 1997 and now part of the Wind River Environmental family of businesses, Drummac Septic Services has long been part of the local community. And, as a local service company, all of our technicians are local residents, and all of our equipment is locally sourced. We are driven to provide you with the very best in portable toilet services, from installation to maintenance, to removal.
Schedule your portable toilet rental service today. Call Drummac at (802) 523-2455 or contact us online.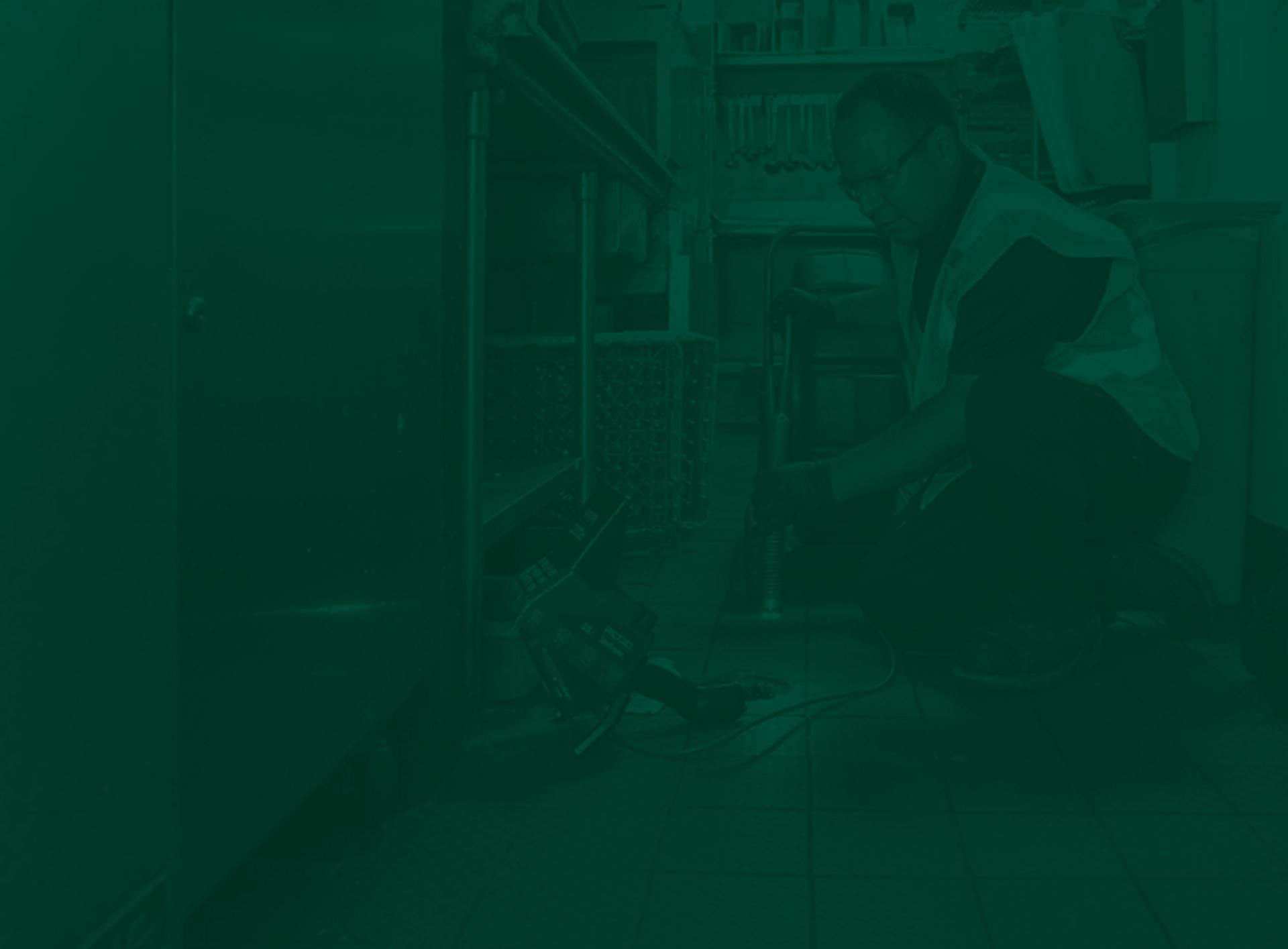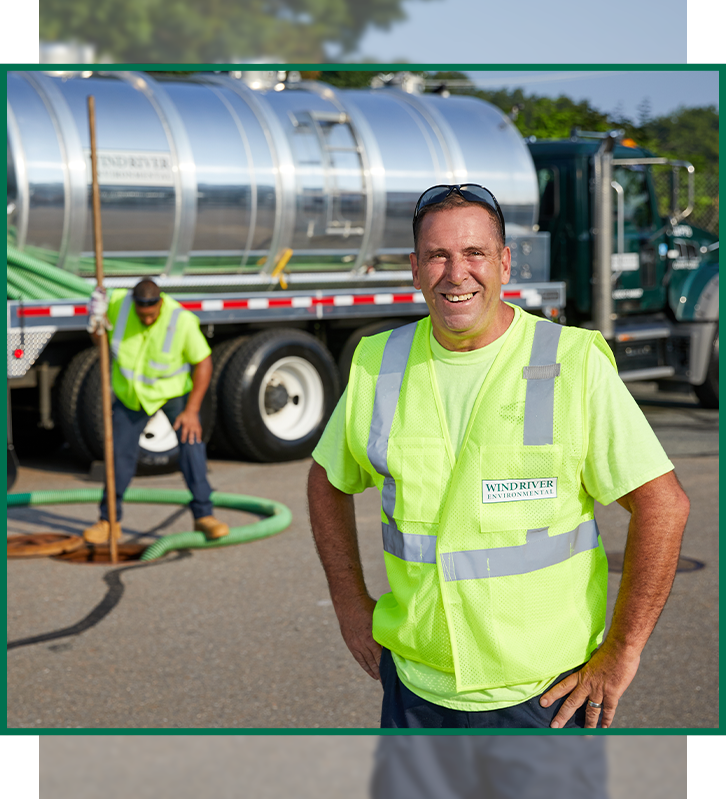 Days, nights, weekends, national holidays—we're always here for you.

Detailed Online Reporting

Our technicians can enhance service with all of the capabilities of our mobile app.

Multiple Service Offerings

Our services range from liquid waste management to drain services and beyond.

Our technicians, operation, and equipment are locally sourced.
Hear From Happy Customers
"I called Drumac and got the emergency answering machine. I got a call back within 30 minutes."

- Susan M.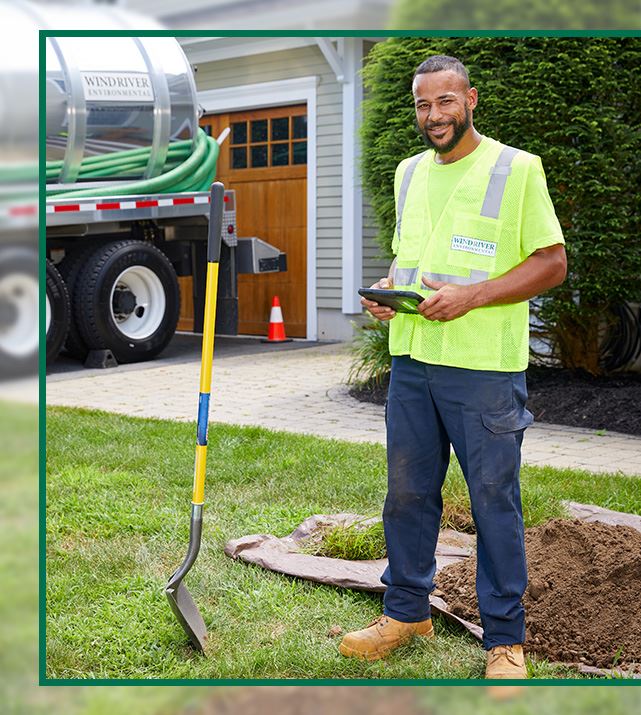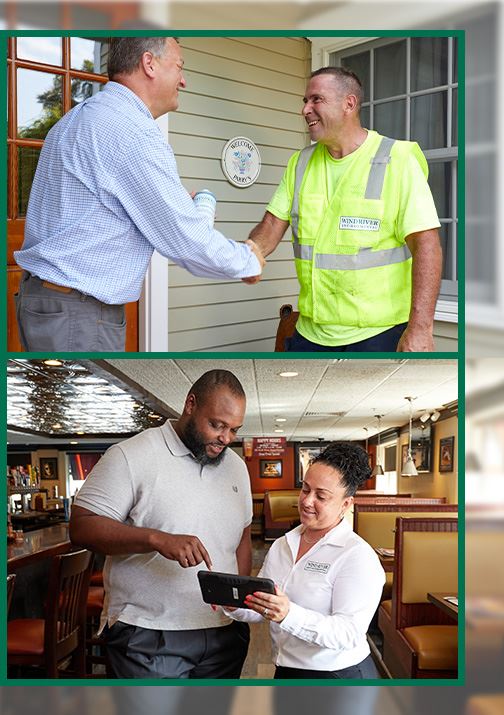 Let's Get Started! Contact Drummac Septic Services Today